Okay so I went to go see Inception (Starring: Leonardo DeCaprio, Edward Norton, and Ellen Page)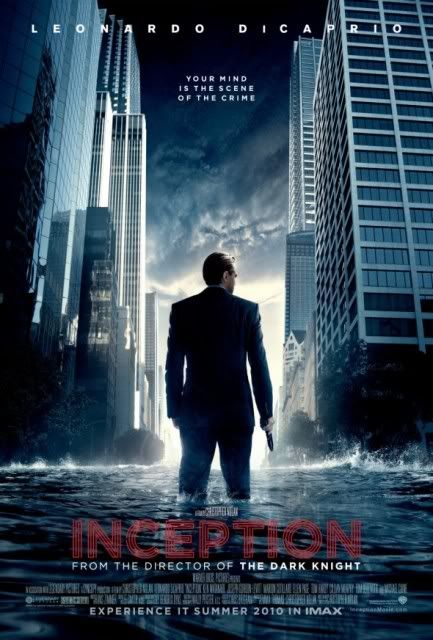 This movie was fucking great, it had a great plot, well developed and plotted character and story, no joke this is 1 movie I didn't hate suprise suprise.
This movie is worth the money I mean it, it was awesome.
If you havent seen it it's about a man named Cobb(Leonardo) who can enter your dreams and steal your secrets he's paid for this talent, what he does is enter your dreams using a sedation machine that knocks you right the fuck out, as you enter your dream your world is built like a maze by the architect named Ariadane (Ellen Page) and only she is to know the design specs otherwise shit goes down, now some people have been trained to guard their minds secrets and this is represented by an armed force squad shooting you too lead swiss cheese.
Okay enough about the plot some key things that struck interest is that you can redesign your world how ever you or the architect want, the world becomes your playground, but in order to know the difference between reality and dreams is having a totem (an item only you or subconcious you knows all the specs about) this item some how creates comfort to know your world.
greatest qoute from the movie "What's the worst type of parasite? a virus, a bacterium, a toxin? No the worst type of of parasite is an idea. An idea can spread and become so infectious that it'll take over your life and world." (Cobb)
So im saying...no commanding YOU MUST GO SEE THIS MOVIE it'll screw with your reality!
this was soren and fuck you too.